Hallmark Channel, land of the best feel-good holiday flicks ever created, has been gracing us with a few original movies based on the wonderful fall season since 2015. They're calling their autumn schedule the "Fall Harvest," a fitting name if I do say so myself. And it looks like 2017 will be a particularly good harvest, because we're getting SIX original fall movies instead of the normal four. Fall lovers rejoice!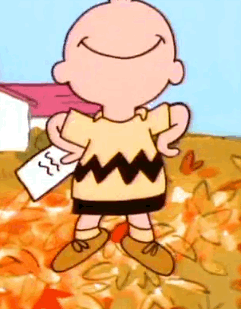 Fans of the channel will remember instant hits like
October Kiss
and
Harvest Moon
, two adorable love stories filled with pumpkins and Halloween festivities. So mark your calendars, peeps! Hallmark's Fall Harvest begins September 23. Anyone else freaking out about how long we still have to wait? No? Just me?
Well, in any case, here's a little sneak peek of five of the six new movies coming our way:
Falling for Vermont - September 23
When a best-selling author decides to escape the media frenzy, her plan goes awry when she's caught in a thunderstorm and crashes her car. Found wandering with no memory and no ID, the town doctor (and a single dad) offers up his guest house until her memory returns. But as she blends seamlessly into their family life, she must decide if the life she's been living is the life she wants.
Harvest Love - September 30
A widowed surgeon visits her family's pear orchard in hopes of taking a break from her overbooked life and reconnecting with her distant son. She starts to fall for the farm manager, Will, who is growing a new hybrid pear and teaches her the importance of her heritage.
All of My Heart: Inn Love - October 7
A young caterer's life suddenly changes course when she inherits a country home and learns she must share it with a career-obsessed Wall Street trader. At first, these opposites do not attract, but feelings begin to change when they find themselves having to work side-by-side to restore their newly acquired home.

Love Struck Cafe - October 14
Megan Quinn, an aspiring architect, faces multiple tasks – developing her hometown lake into a commercialized entertainment center, forcing Mrs. Frances Figgins, her childhood mentor, out of her family's home, and helping out at her family café after her father breaks his leg, all while also dealing with the return of her childhood sweetheart, Joe, who broke her heart.
A Harvest Wedding - October 21
Sarah Bloom, an up and coming wedding planner in New York, is hired to plan the most anticipated wedding of the season. However, she learns the bride is from Sarah's home town of Williamstown, Massachusetts, and wants her wedding on the family farm, which is now being run by the bride's older brother – who is also Sarah's first love.
The Good Witch: Spellbound - October 22
A long-forgotten prophecy is unearthed in the basement of city hall and – when the things that were predicted to happen actually start to come true – the people of Middleton begin to fear that this might be the year of a horrible curse that could change their lives forever. And as Halloween night approaches, Cassie comes to realize that she and Sam might be the key to ending the curse and saving their town.